We've noticed that your computer is viewing this page in Internet Explorer 6 or earlier. Please upgrade to one of the following free internet browser applications for an optimal viewing experience: Internet Explorer (latest version) Firefox Safari
« Back to all Exhibitions
In Oils by Neil Prior
Local artist Neil Prior exhibited a superb selection of oil paintings in Atkins Gallery in May 2017 in his debut solo show.
His subject matter ranges from animals and people to landscapes and still-life in his chosen medium of oils. Neil also spent time in Atkins Gallery whilst his work was on display in order to showcase the tools and techniques he uses to create his artworks and spoke about his inspiration and choice of subjects.
For more information about Neil and his artwork please visit his Facebook page @NeilPriorArtist or on Instagram @neilnap773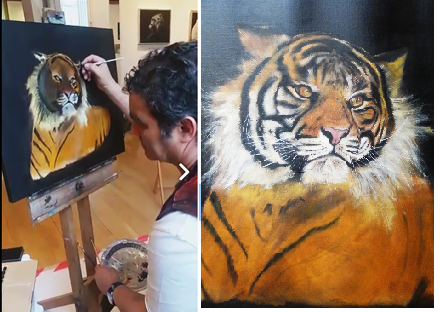 Kinta in Progress
By Neil Prior
Medium: Oil Painting
Kinta was painted during the In Oils exhibition in Atkins Gallery. The name of this piece Kinta is manipulation of Atkins, the Gallery it was created in and is also the name of the river that runs through Malaysia where the Tiger is an endangered species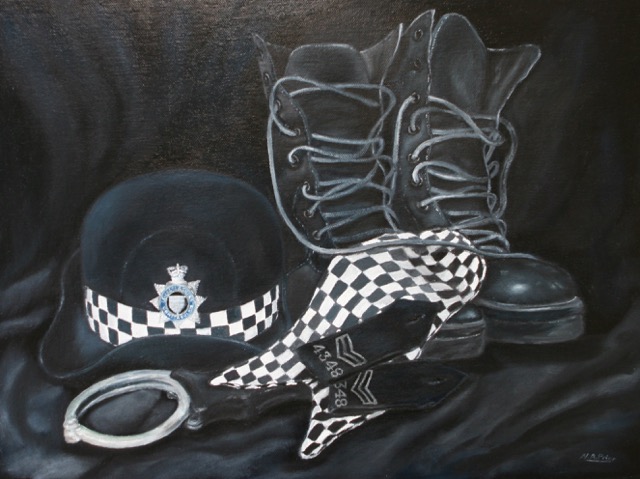 Service to the Community
By Neil Prior
Medium: Giclee print
Size 36 x 30cm Print based on original oil painting with spectacles , gaoler keys along with the collar number and sgt stripes on the epaulettes hand embellished in oils.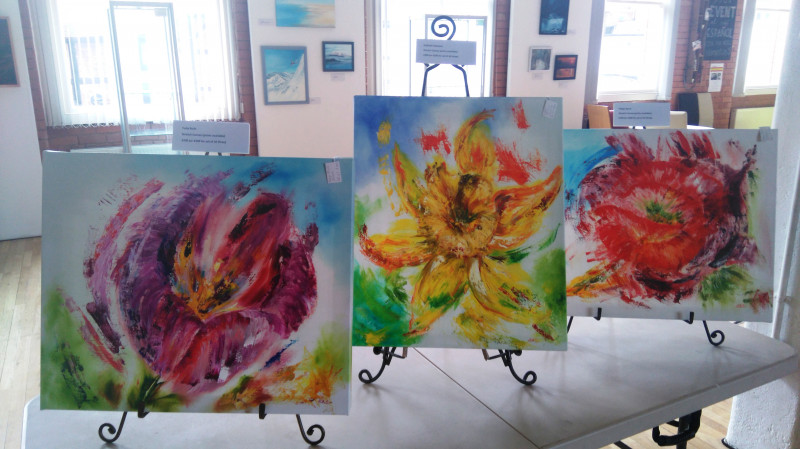 Assorted Flowers
By Neil Prior
Medium: Canvas
A trio of flower canvases based on original oil paintings