We've noticed that your computer is viewing this page in Internet Explorer 6 or earlier. Please upgrade to one of the following free internet browser applications for an optimal viewing experience: Internet Explorer (latest version) Firefox Safari
« Back to all Exhibitions
Journey
Journey is a collaborative exhibition led by trainee art therapist Lyni Sargent, from Hinckley exploring the topic of human emotions and how art can be used to process the events of life. Lyni was motivated to create the exhibition after the passing of her father. Journey ran from 1 December 2021 to 4 January 2022 in Atkins Gallery.
Lyni explained:
"As a trainee art therapist, I found that connecting with nature and engaging with art making helped me through the difficulty of losing my dad. My dad was my hero, and I certainly wasn't ready to lose him, but reflecting on his life, and our time together, reminded me of the happy life, and the special bond that we had. I created so much art, and I felt that others would benefit from witnessing my journey of grief so, I got together with other artists and together we have created the exhibition."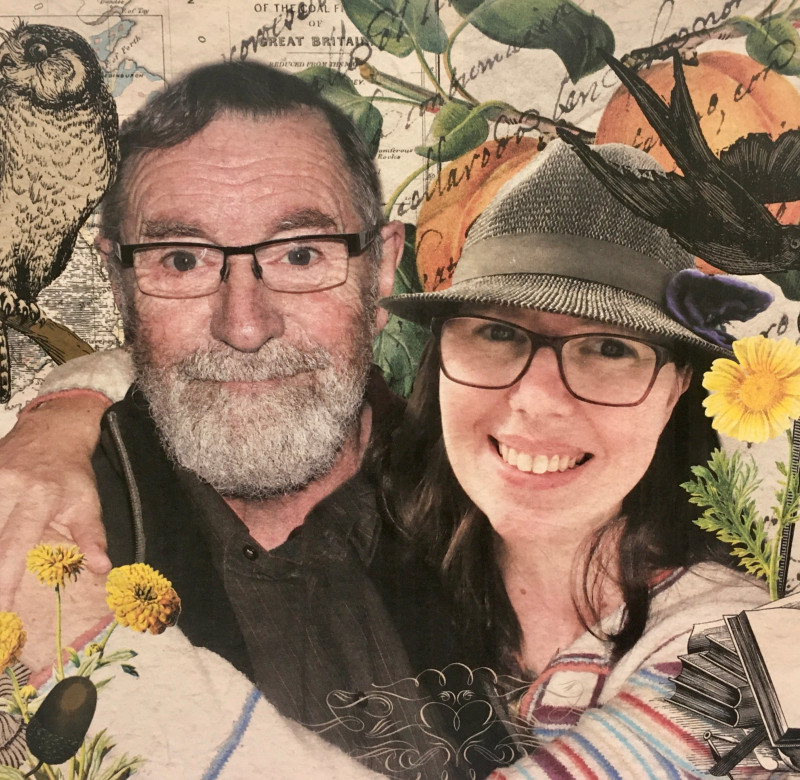 Family photo
By Lyni Sargent
Medium: Digital composition
A digital composition of artist Lyni Sargent and her father Ken Hubbard and objects representing the things they enjoyed together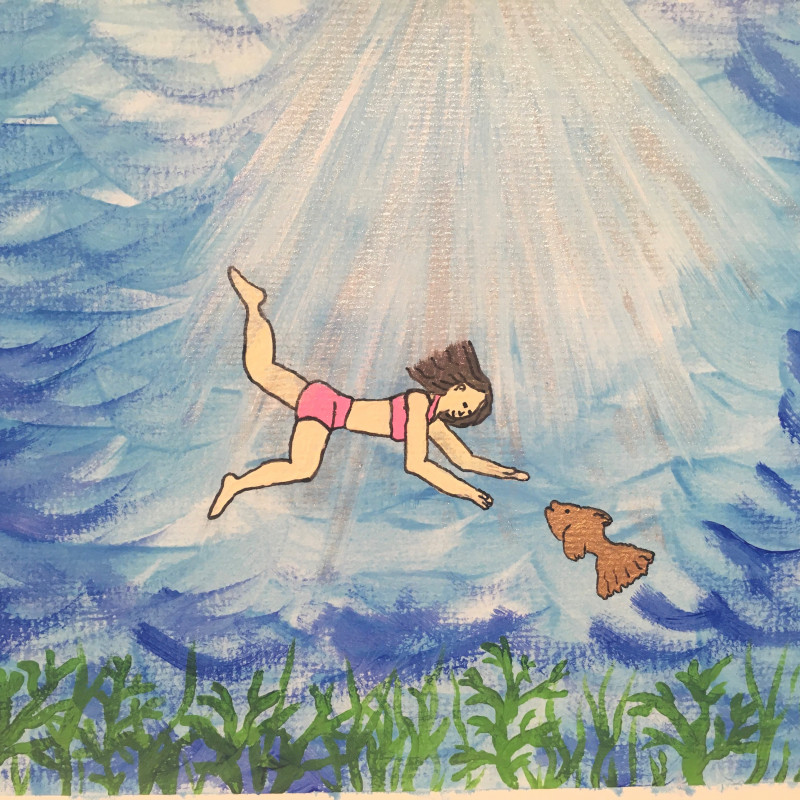 Finding Solace
By Lyni Sargent
Medium: Acrylic
A way for me to reset my emotions is to go open water swimming. It's quiet, it's peaceful, the tranquility is magical. I'll never be a fast swimmer, but I can enjoy being in the water focusing on my breathing and enjoying the silence in my mind. After a swim I feel at peace for hours and I always have the best restorative sleep the following night.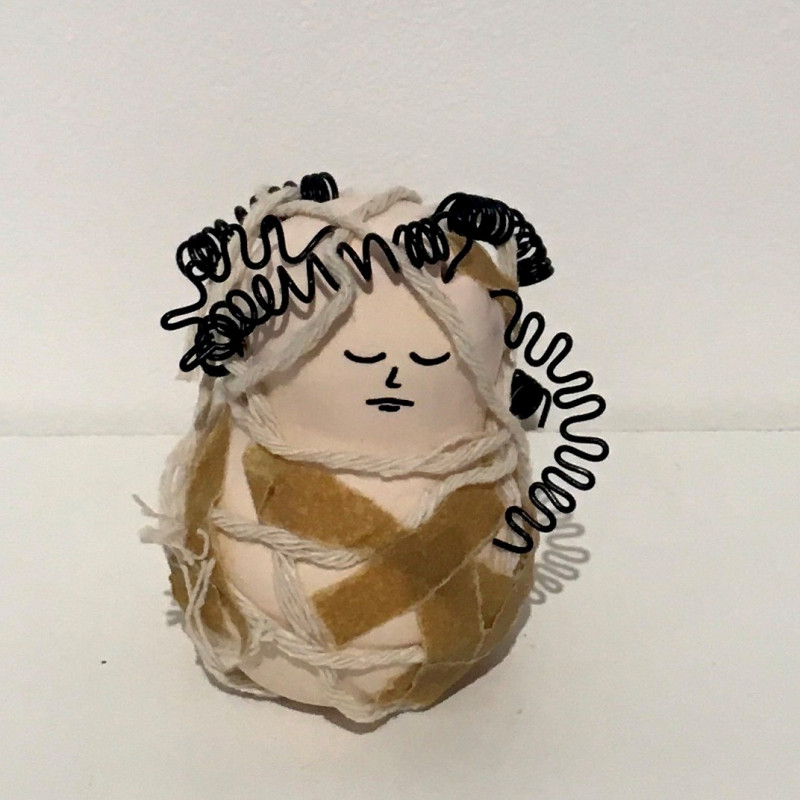 Masking Emotions
By Lyni Sargent
Medium: Ceramic and reclaimed items
I'm trying to be okay, to hold myself together, but the emotions spill out of me disrupting my day, my night, my everything.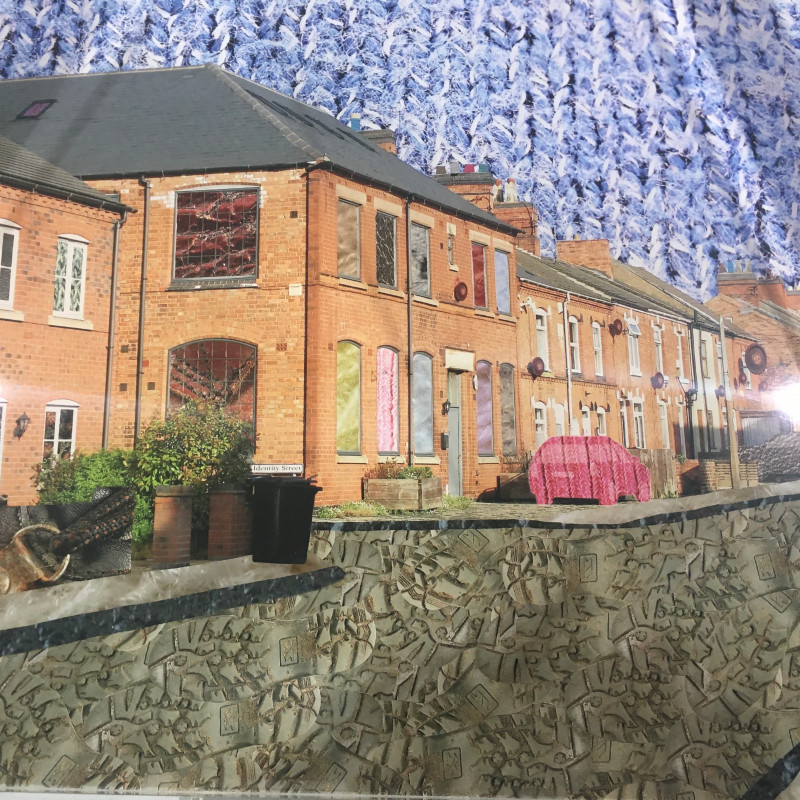 42 Identity Street
By Lyni Sargent
Medium: Digital composition
The journey of Hinckley Town Centre. Photographed today with a its history embedded in the elements of the street.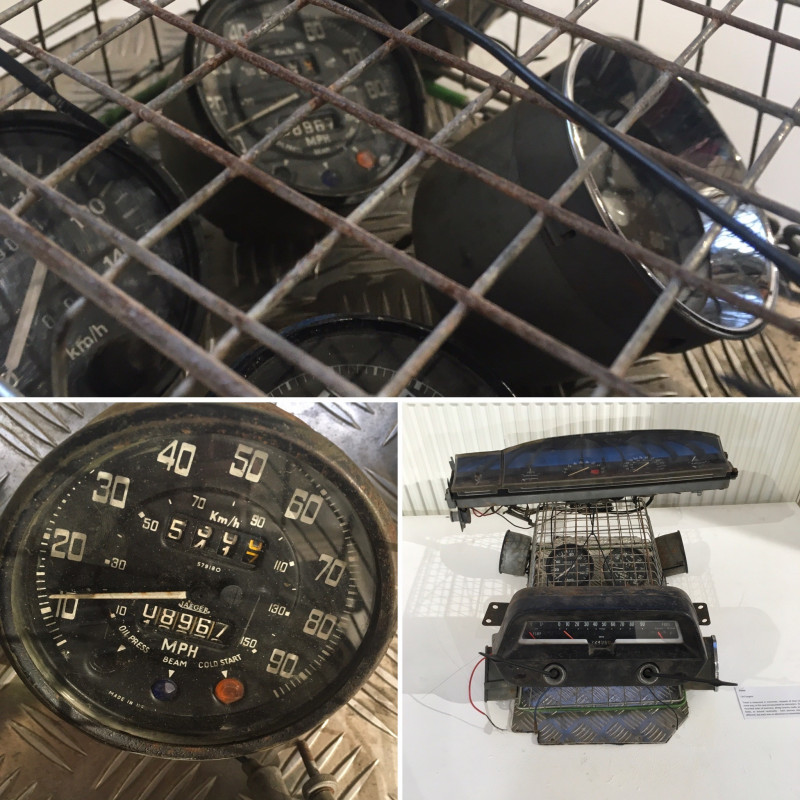 Travel
By Carl Sargent
Medium: sculpture from reclaimed materials
Travel is measured in memories, snippets of time recorded in some way; in this case encapsulated by odometers. Each dial has recorded miles of journeys: along country roads, across muddy fields, or around racetracks. Each journey may have been different, but each was an adventure to remember.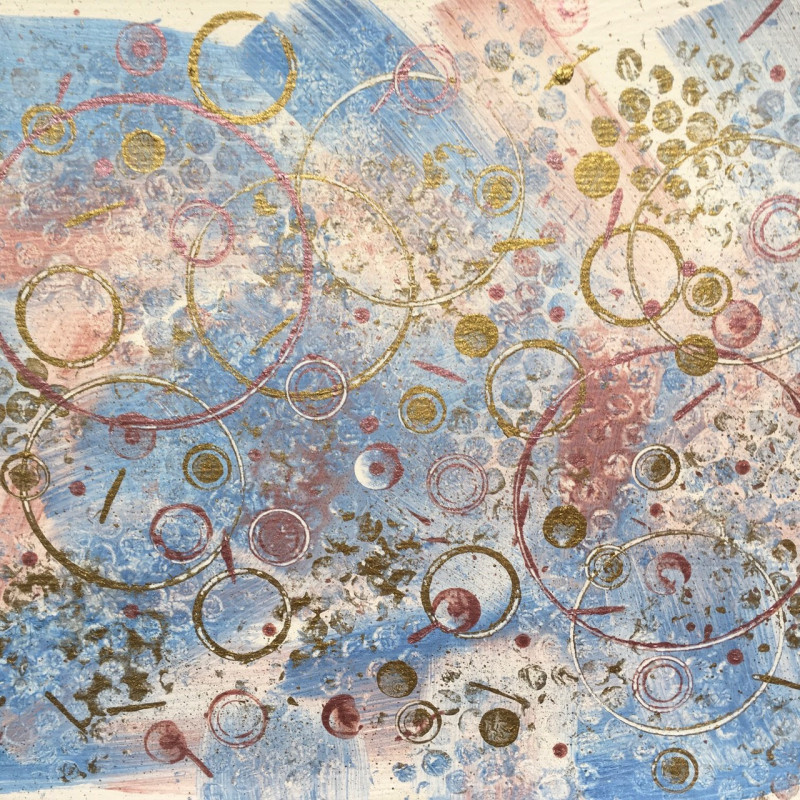 How are you?
By Lyni Sargent
Medium: Acrylic
I feel like my emotions are under the microscope, being scrutinised by myself and others, willing and wishing to find positivity amongst the brokenness.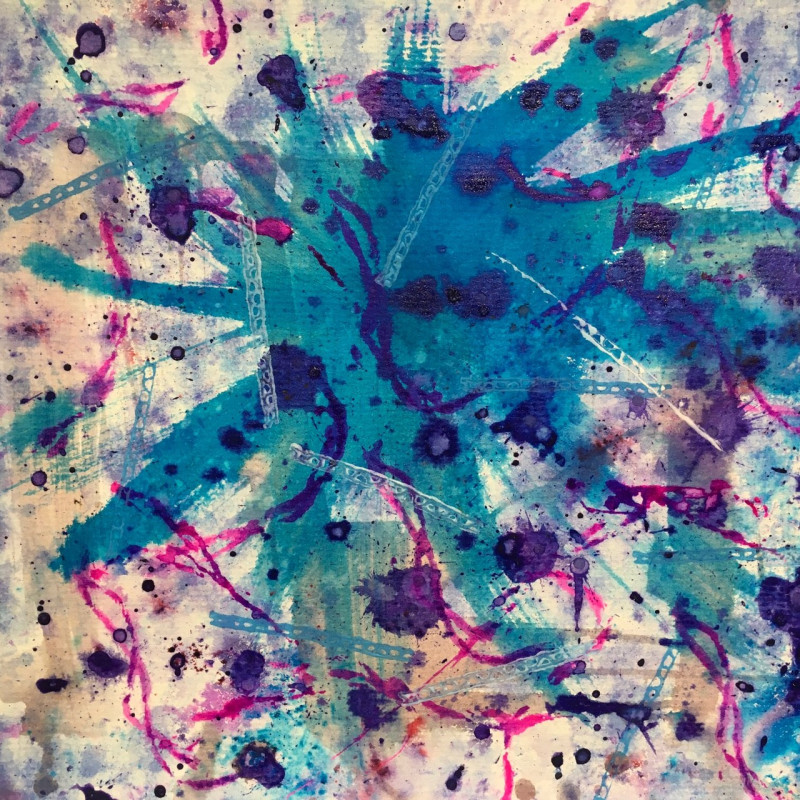 Snakes and Ladders
By Lyni Sargent
Medium: Acrylic
Some days I feel like I'm getting somewhere, although climbing a ladder is strenuous, other days it takes all of my strength not to slip down the slippery snakes. Some days I don't even bother to try and climb and that's okay.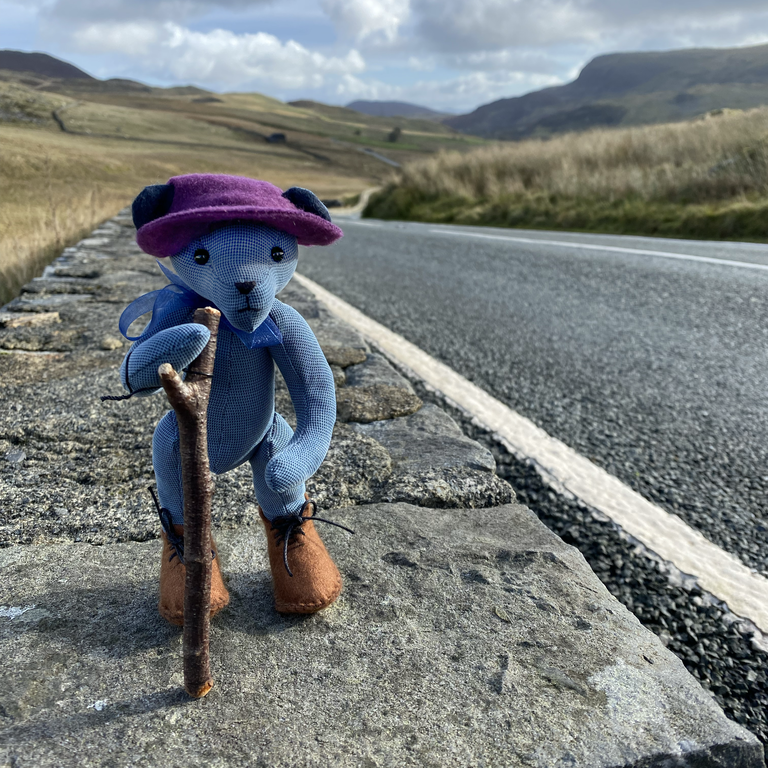 Bear
By Lyni Sargent
Medium: Textile
I had my favourite shirt from my Dad's collection made into a bear. In his chest is a resin heart filled with some of my Dad's ashes.