We've noticed that your computer is viewing this page in Internet Explorer 6 or earlier. Please upgrade to one of the following free internet browser applications for an optimal viewing experience: Internet Explorer (latest version) Firefox Safari

Tenants: Photographers
Ed Brown Photography
MULTI-AWARD WINNING PHOTOGRAPHY COMPANY

DOCUMENTARY, CREATIVE, EDGY & ALTERNATIVE WEDDING PHOTOGRAPHY

COVERING THE WHOLE UK & INTERNATIONAL WEDDINGS

CAPTURING HONEST & EMOTIVE MOMENTS TO CREATE STUNNING IMAGES WITH SOUL

WE ARE SUPER PROUD TO BE ONE OF THE MOST EXPERIENCED, KNOWLEDGEABLE, SKILFUL, COMPETENT & CARING INDEPENDENT PHOTOGRAPHY COMPANIES IN THE UK.

Happy Hello! We are Ed and Victoria, we are a creative business team working together. Our main aim is to provide our wedding couples with beautiful and emotive images that they love and that they have an awesome customer experience and journey. We put our wedding couples front and centre, it is not about us, it is all about getting to know our wedding couples and their ideas and capturing a truly beautiful set of images that honestly capture the spirit and joy of their wedding celebrations.

We have over 30 years combined industry experience and over 12,000 shoots so work super hard to please the most important people in the industry, that's our clients. Both Ed and Victoria have worked with celebrities, actors, sporting professionals, we like most of all to work with lovely people, amazing unique personalities, those who are young at heart!

We are so lucky to have such AMAZING clients! OUR CLIENTS ROCK! Ed and Victoria always try to show all clients equality and the best level of service they can possibly provide.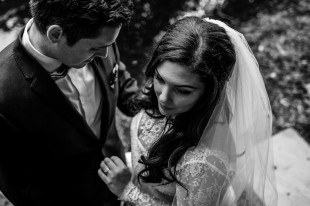 G004: The Atkins Building
Lower Bond Street, Hinckley
Leicestershire. LE10 1QU